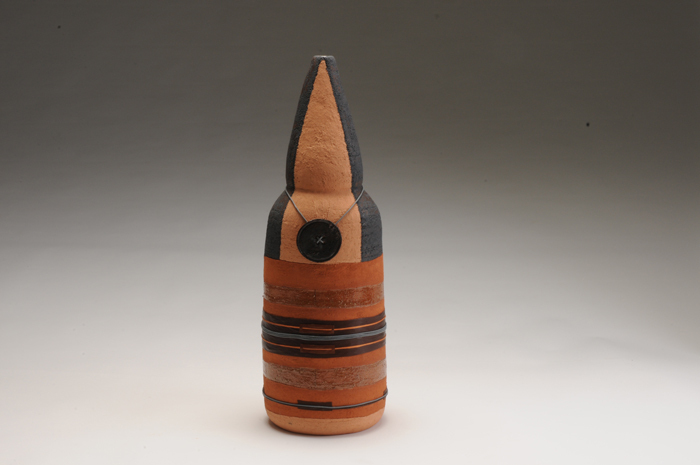 Iron II – ceramic, earth pigments, oxide, leather, leather cord.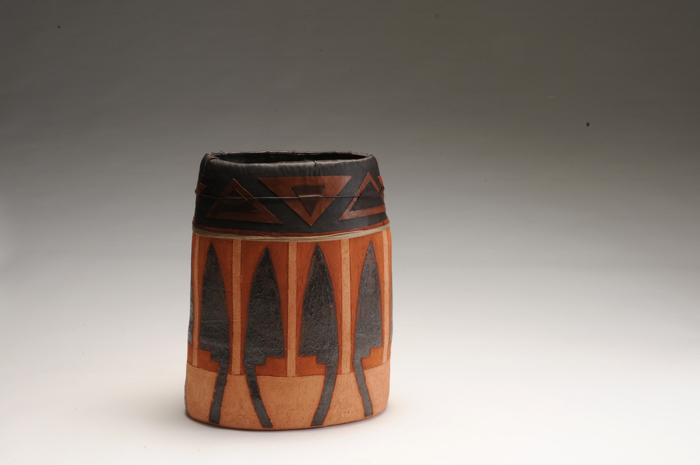 Cutter II – ceramic, earth pigments, leather, leather cord.
I love walking and connecting with the land; its deep vivid colours, rich earths and muds and interesting rock formations, created over thousands of years; gigantic deep canyons, huge silent mountains, enormous high vantage points, and the vast natural open spaces in between. I travel to find such places and to explore their expansiveness.
They are endlessly captivating with their beauty and stillness. I can happily wander these landscapes for hours, mesmerised by their visual richness, bringing a welcome sense of peace and tranquillity in today's busy world. A chance to stop, breath and live in the moment which brings the outside space inside, within myself.
I'm fascinated by the deep fissures and cracks, the natural colours, tones and textures of these places, the organic deep browns, ochres and hues of the earth's crust and the expanse of space in between the land and sky. I feel limitless in these spaces and it's always difficult to drag myself away from the powerful connection they create within me to a deep sense of contentment and belonging.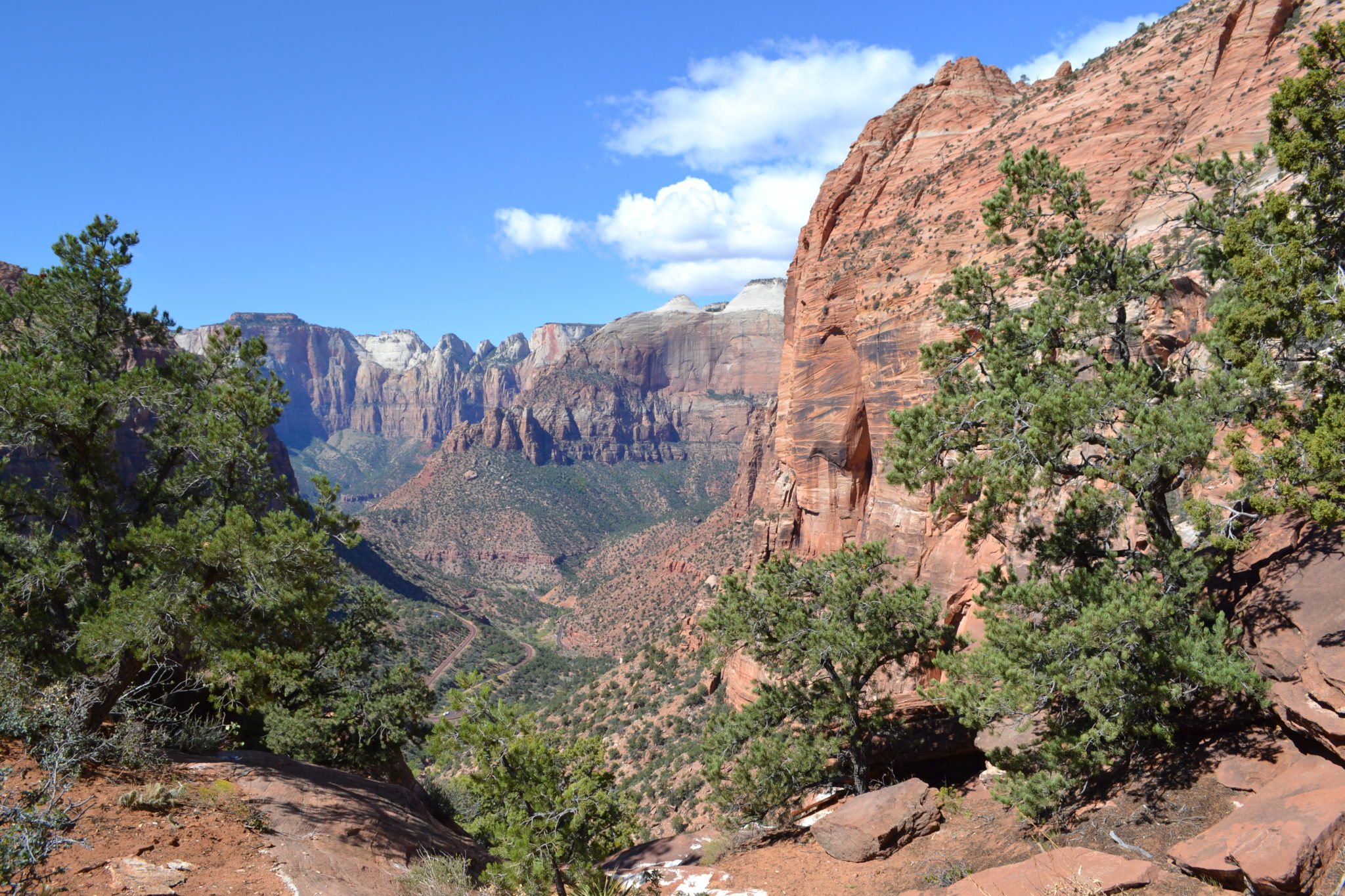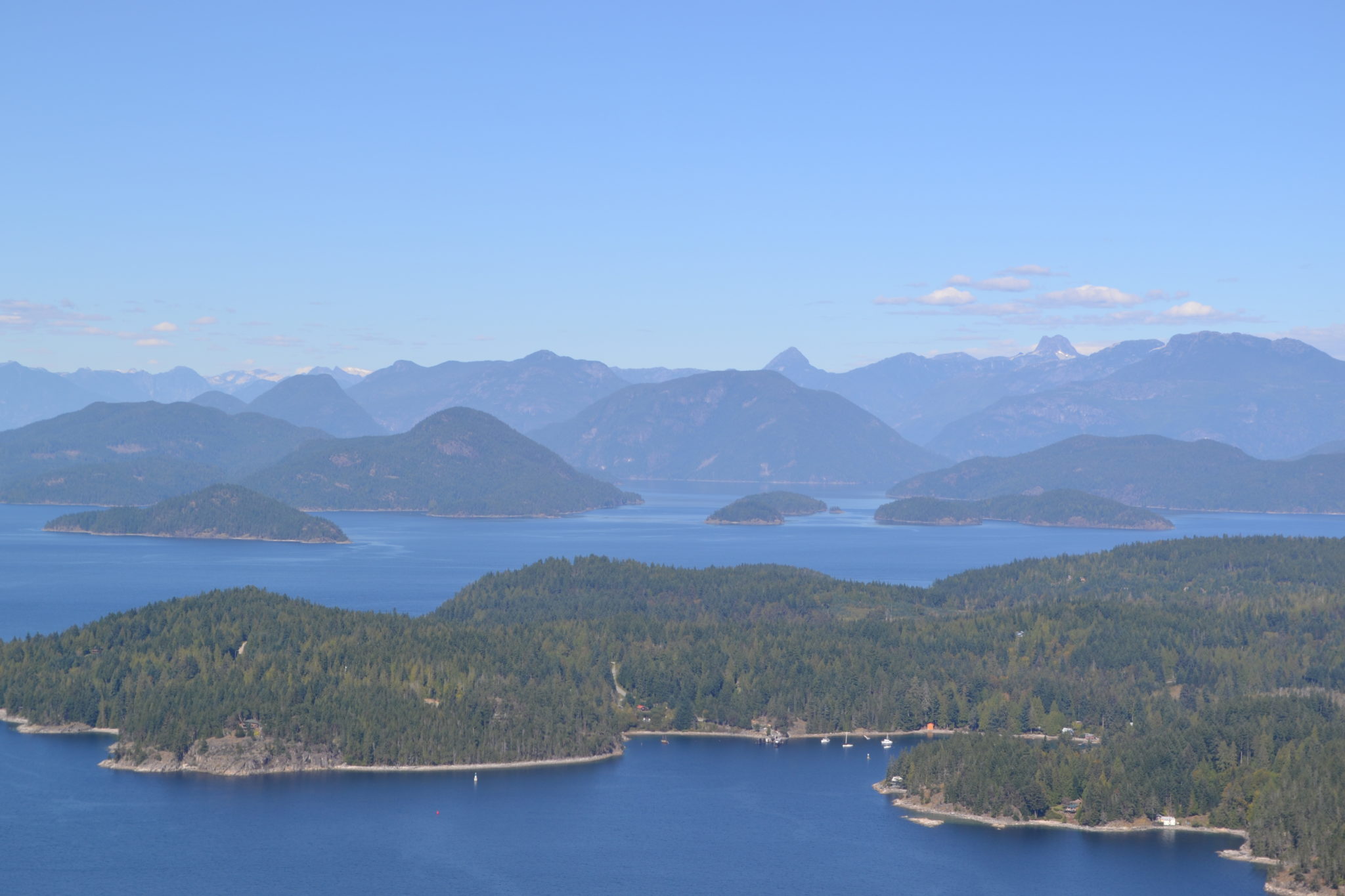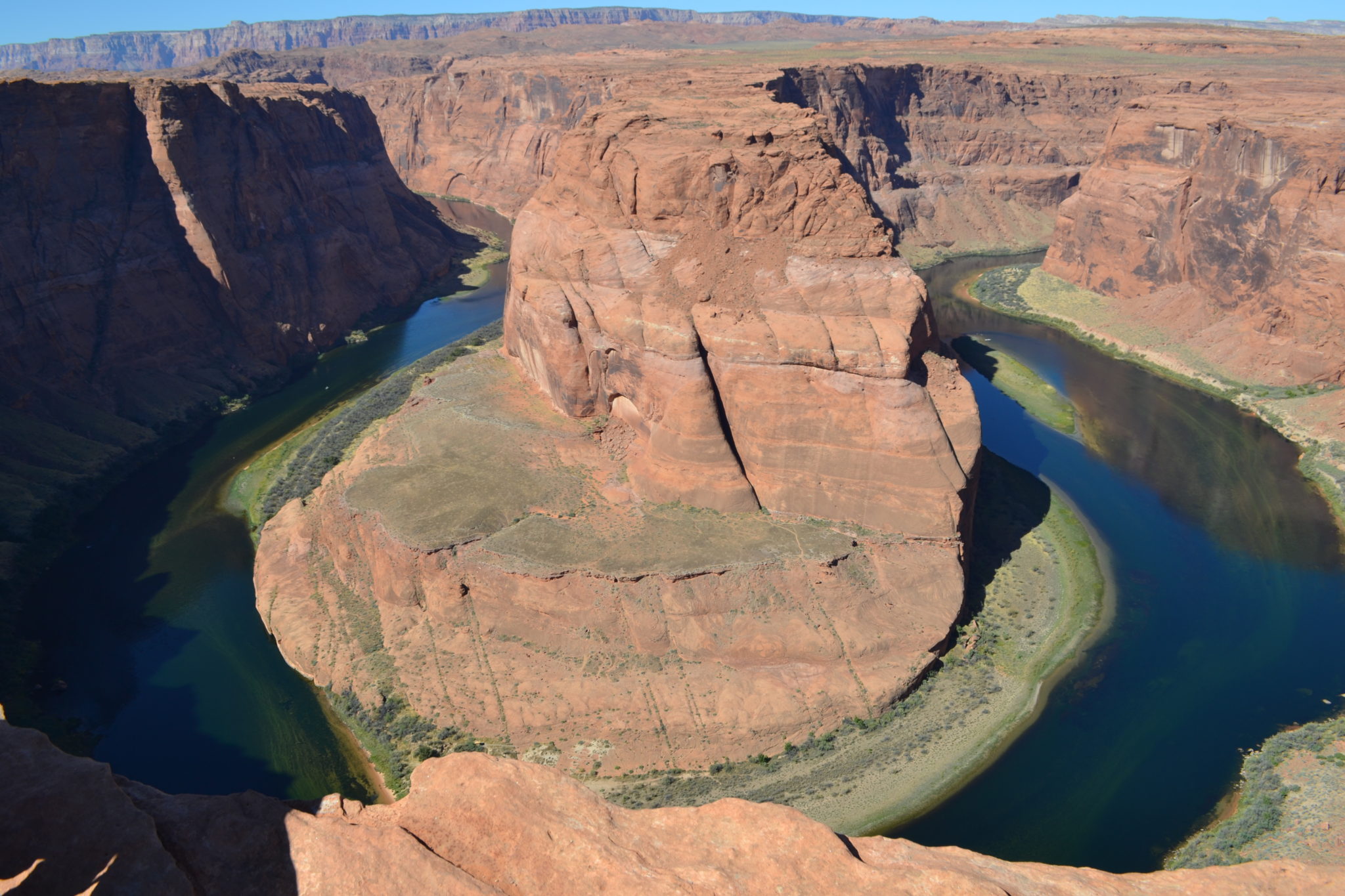 The effect of these spaces never leaves me and I can take myself back to these places and to the emotional connections I felt there. To inner joy from living in the moment and to the exhilaration of experiencing something greater than myself. The vast presence of these spaces is spell-binding, overwhelming the senses, creating memories to last a lifetime.
And in these moments and landscapes, I feel uplifted. I gain a sense of expansion inside and feel truly connected to myself which is both life-affirming and grounding. It brings new creative energy and enthusiasm and I come home with renewed personal empowerment and the joy of feeling alive and that anything is possible. Connecting with the space outside brings hopes and dreams to the surface.
I bring these feelings back to my studio, and regularly walk in the North Devon landscape when I am back home as a way to continue this connection. I regularly use oxides (mostly formed in soil) and often gather local materials from the land to incorporate into my work, such as sheep's wool from Baggy Point and small amounts of locally-found earths and muds from around the coast which I use to create my own palette of slips, glazes and paints. This way of connecting with the space outside continually expands and enriches my life and my creative practice.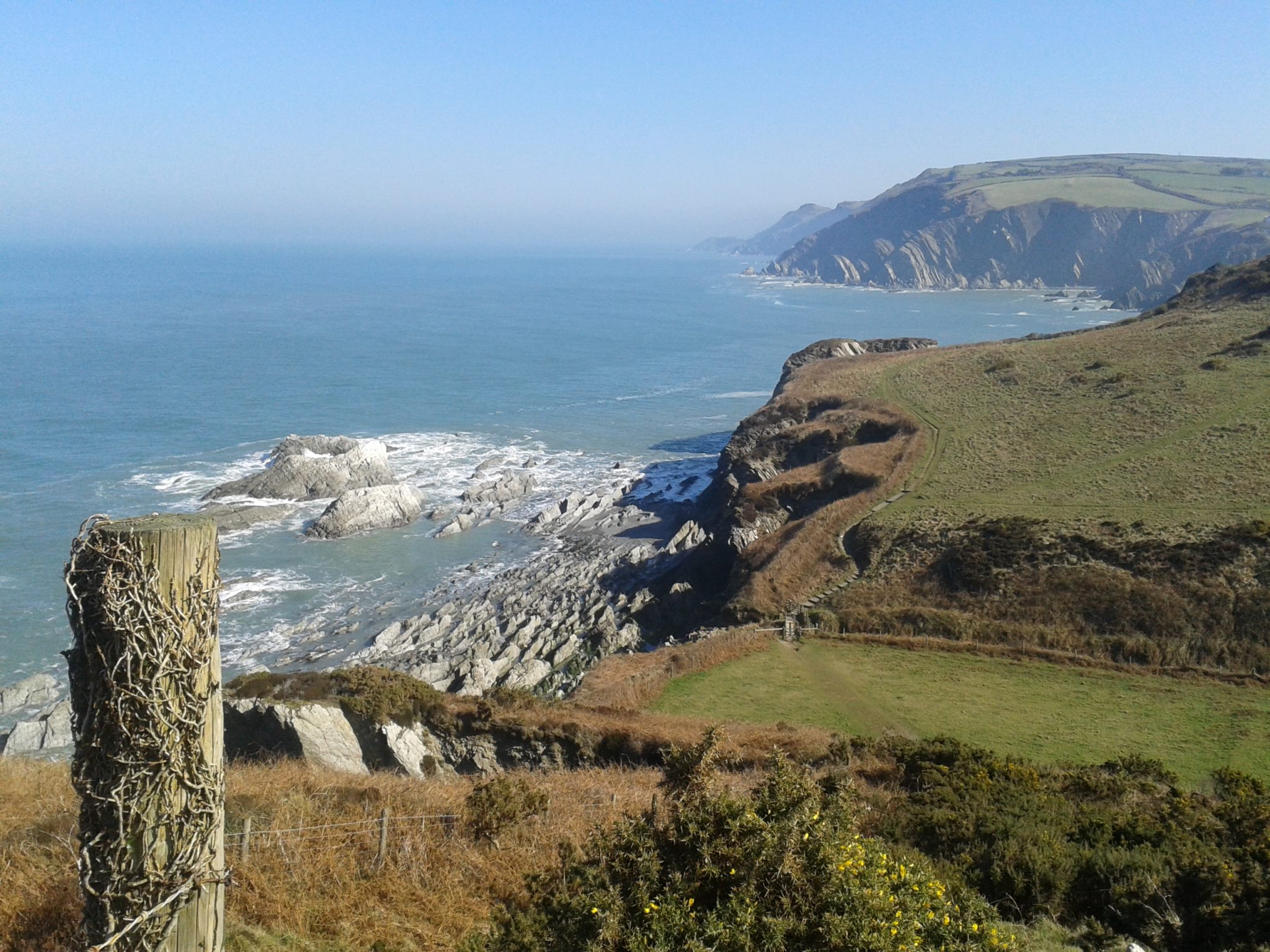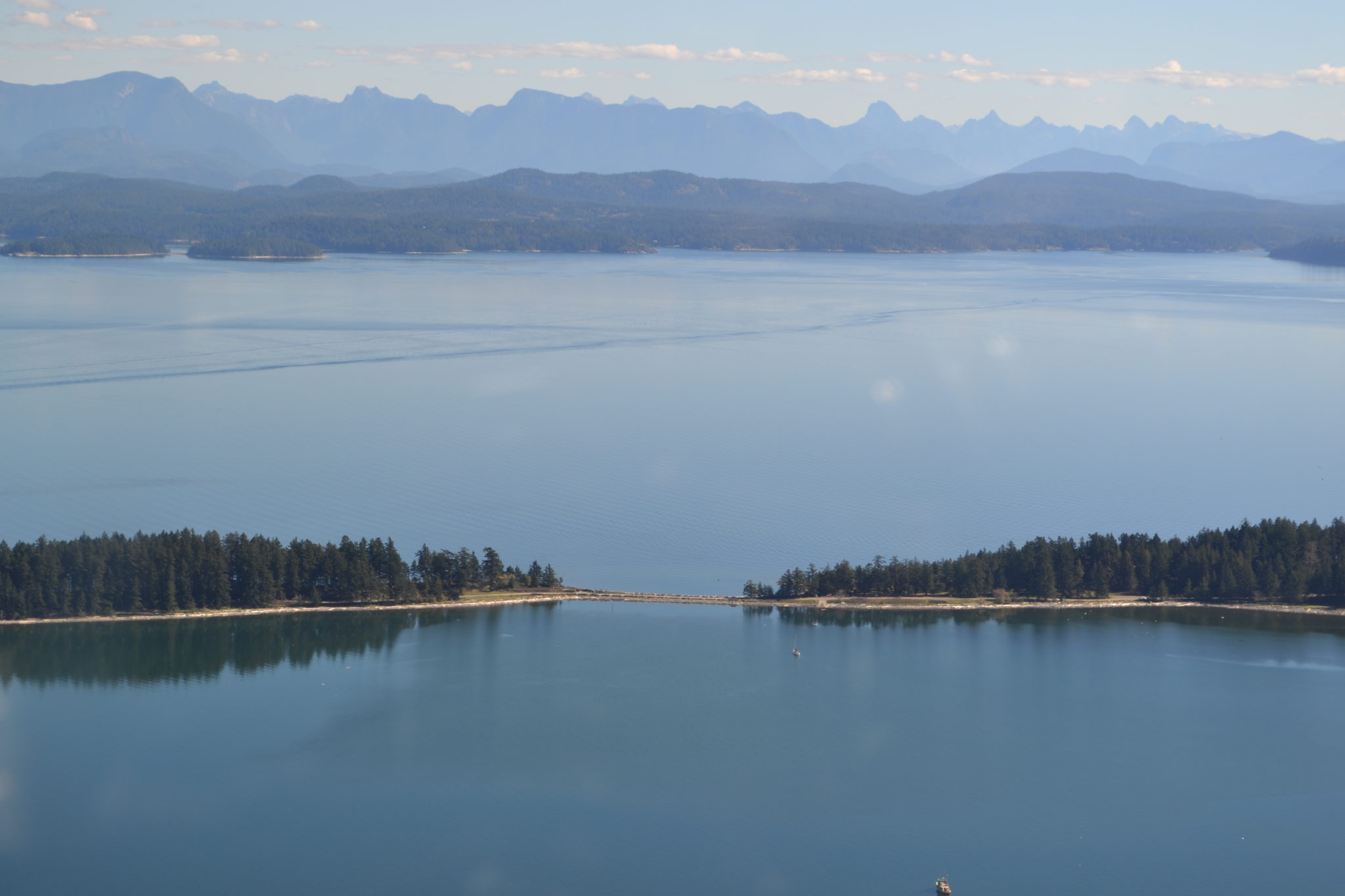 Campbell River Vancouver Island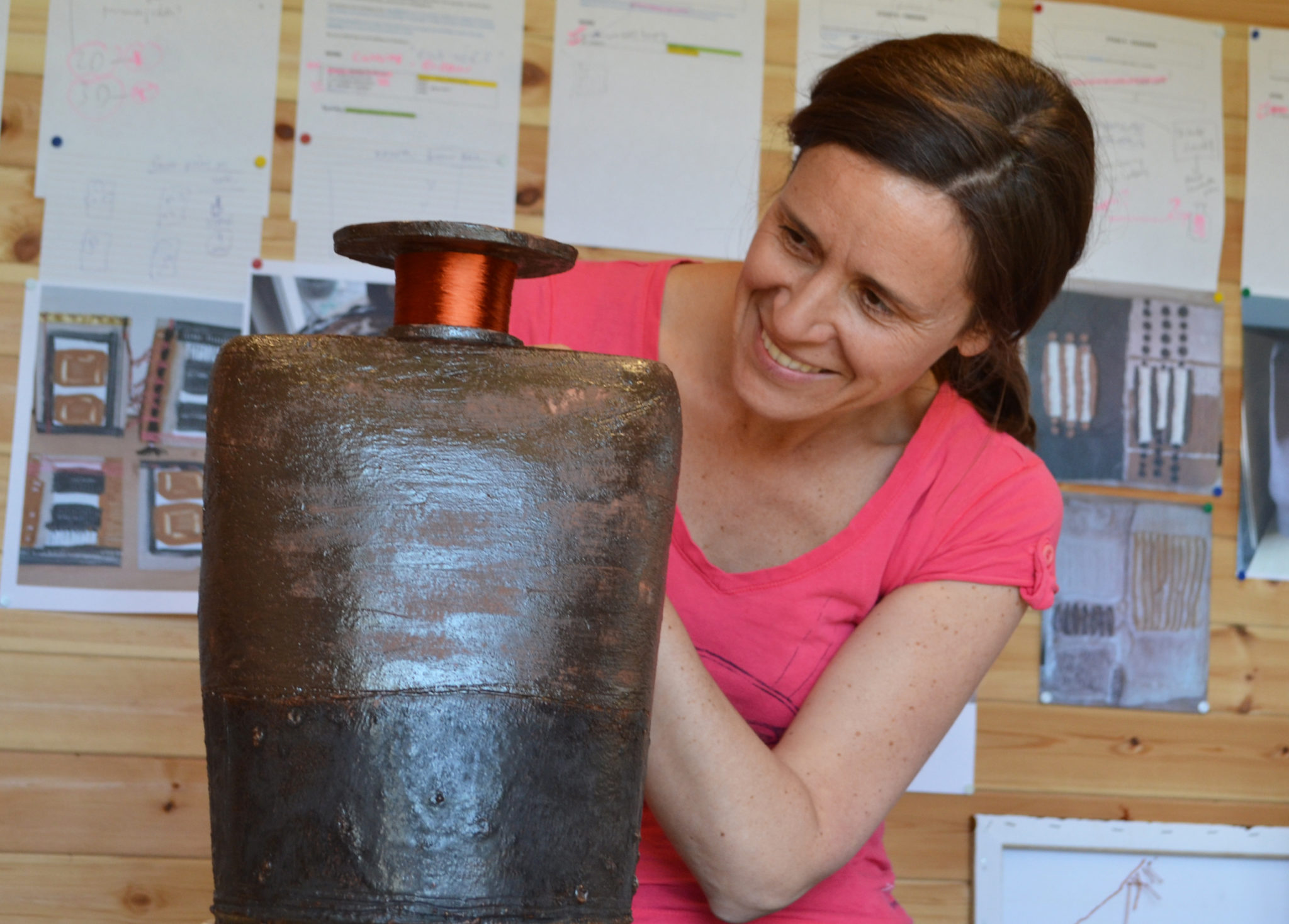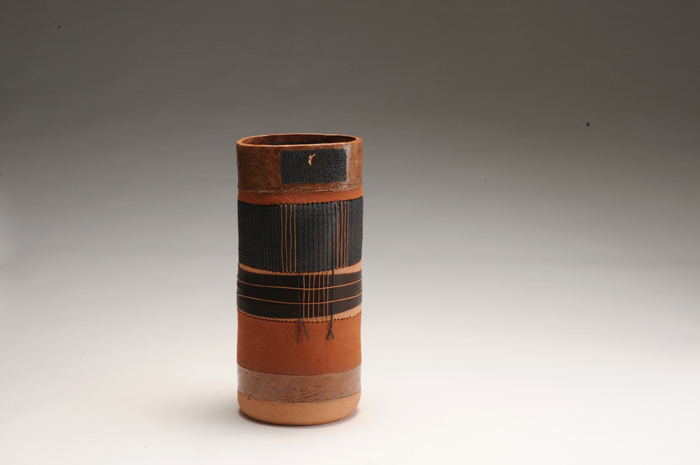 End Tie – ceramic, earth pigments, oxide, leather, leather cord.
Art Photography: John Andow